May 3, 2021
Posted by:

Team LCAB

Category:

WDLCAB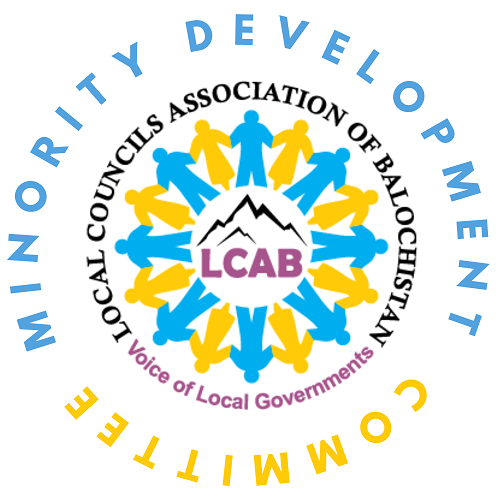 In collaboration with the European Union and Commonwealth Local Government Forum, the Local Councils Association of Balochistan has organized two consecutive workshops for Minorities Development Committee (MDC) Balochistan. On the first day, LCAB held Strategic Plan Workshop for minorities. The objective of the workshop is to understand the challenges of minorities, discuss possible solutions and develop a long-term Strategic Plan.
Executive Director LCAP, Mr Anwar Hussain opens the session with greetings and a brief background of Local Councils Associations in Pakistan. The activities involved a group discussion with different participants from various districts of Balochistan to record their reservations issues for the development of long-term strategies to overcome the problems.
He conducted an interactive talk with participants and discussed the role of minorities in the local government. Participants have fully involved in the discussion and asked various questions for clarity.
On the second day Women Development Committee (WDC) Chairperson, Ms Zaib-un-Nisa delivered the workshop on the Christian Marriage Act 1872 and The Christian Divorce Act 1869, and on the Law of Inheritance. The session addressed the reservations related to marriage and divorce registration and property succession.

Click Here to View/Download Activity Report