October 16, 2021
Posted by:

Team LCAB

Category:

News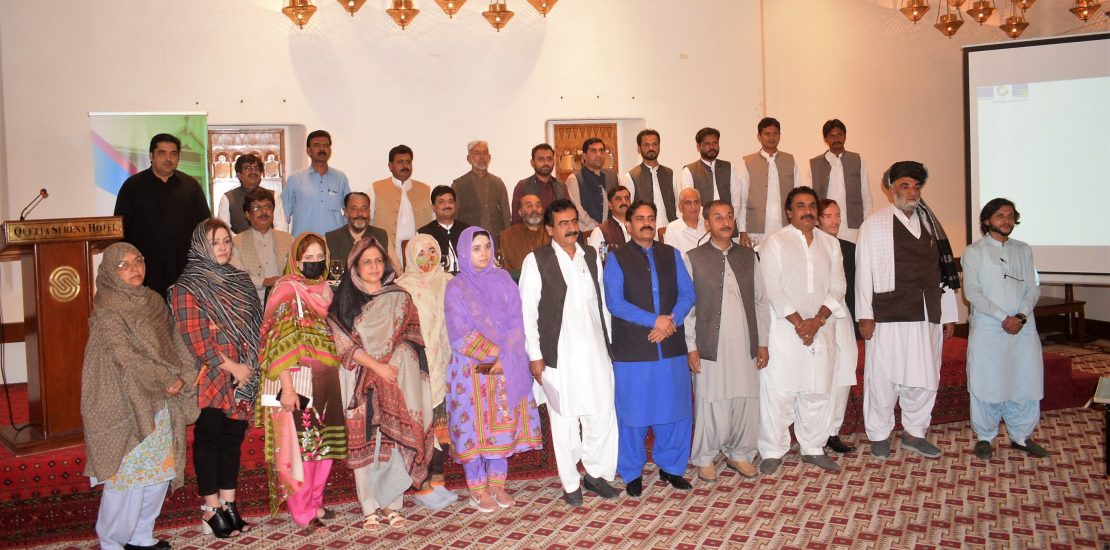 October 16, 2021 (Serena Hotel, Quetta) The Local Councils Association of Balochistan held the Annual General Meeting 2021, the meeting embraces support from the Commonwealth Local Government Forum and the European Union.
President of LCA Balochistan, Mr. Mir Abid Hussain Lehri formally inaugurated the meeting after the introductory session and adoption of the Agenda (Click here for the Agenda). The Women's Development Committee also took an active part in the meeting.
The important activities and endeavours of the last year were presented to the members, who expressed satisfaction over the diligent and sincere efforts delivered through the platform of LCA Balochistan.
Project Manager, Mr. Javed Hassan presented a documentary on the decisions of the Hon. Supreme Court of Pakistan relating to the sub judice cases of local governments, on which the members expressed their important views.
They specifically said that for the strengthening of local government, constitutional protection is necessary which is possible through a separate and clear chapter on local governments in the Constitution of Pakistan, ensuring the continuity of the system of local government in Pakistan.
Mr. Anwar Hussain, CEO of the organization, proceeded with the meeting and presented the drafts of all the existing policies to the Board of Governors which were unanimously approved.
Approved policies set out clear rules and regulations for the organization and a smooth direction for future planning included Financial Sustainability, Membership Fees, Communications, Digital Media, and Information Technology areas.
The three-year strategic plans for Women and Minority Development Committees were also approved.
The Executive Committee of LCA Balochistan presented various amendments to the Constitution of the Association before the Board of Governors which were passed unanimously.
Interestingly, the members intended to pay the proposed membership fee immediately as per the Financial Sustainability Policy and expressed their desire to take this matter seriously in the future either.
During the meeting, a video message of Mr. Gohram Bugti, Provincial Minister for Local Government, Balochistan was played addressing the will of the Provincial Minster to introduce a truly devolved local government system financially and administratively. The members expressed their views on the current local government issues of Balochistan and their proposed solutions through LCAs. It was decided to take part in activities to change the situation of local government in real.